Det har kommit viktiga nyheter från USA's viktigaste "Lyme advocate" organisation. Lorraine Johnsson kom häromdagen med två inlägg på organisationens blogg och de orsakar en del uppståndelse i USA  och det som hon avslöjar kan få en hel del konsekvenser även for oss i Sverige:
LYMEPOLICYWONK: IDSA says revision of Lyme disease guidelines expected to take 2-5 Years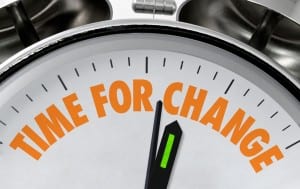 "Yesterday, IDSA spokesperson Diane Olson informed LymeDisease.org that they hope to complete the new guideline development process within 2-5 years. It takes time to actually review evidence using the GRADE process—which is now required by the Institute of Medicine (IOM). When I sat on the guidelines panel for the International Lyme and Associated Diseases Society (ILADS), we took roughly three years to evaluate and analyze the evidence.
Currently, the ILADS guidelines are the only Lyme disease guidelines listed on the National Guidelines Clearinghouse, which requires that guidelines comply with the IOM standards for creating trustworthy guidelines.  (The NGC is a federal government database that lists guidelines meeting evidentiary and other requirements established by the IOM.) The IDSA guidelines were removed from the NGC because they were outdated and failed to meet the IOM standards for trustworthiness."
Nästa inlägg:
LYMEPOLICYWONK: Patient representation on the revised IDSA Lyme guideline panel: Is it real or token?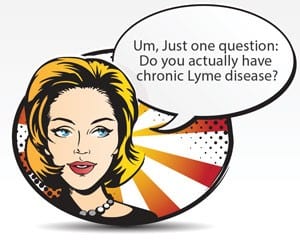 "Patient representation on the revised IDSA guideline panel: Is it real or token?
The IDSA guideline development process is a big deal—without making sure the process is fair, there is no real chance for change in the guidelines. And patients need change.  We need to be at the center of process in fact to ensure that guidelines reflect the needs of patients and improve patient quality of life. About a year ago, the IDSA posted its guideline development process for public comment.  LymeDisease.org and the Lyme Disease Association worked with patient groups across the nation and filed comments on behalf of 67 groups representing Lyme patients on April 9, 2015.  Comments from an additional 21 groups were filed on April 24, 2016.  The IDSA has finally responded roughly a year later.  How did patients do?
We objected to the lack of representation of patients with chronic Lyme disease and the physicians who specialize in treating them. We also raised the issue of biases and conflicts of interest among those on the panel. (I will address these in a separate blog.)  The only change to the IDSA panel has been the addition of three people "treated for Lyme" and one parent of a child "treated for Lyme disease." Is this a victory for chronic Lyme patients? Or merely another exercise in tokenism? You might recall that the original panel included a "patient"—who on further inspection turned out to be someone who had never had Lyme, did not know anyone with Lyme, and lived in a state where Lyme disease is virtually unheard of. (Nebraska has 10 cases a year.)"
Min spontana reaktion, som jag twittrade och delade på fejjan löd:
"YES YES YES
Innan IDSA är färdiga att gå "online" så sitter ILADS i ensamt majestät och då hinner resten av världen lämna dem bakom sig i ett dammoln!! She's a gonner!!!"
Jag hoppas att jag får rätt i min analys för allas vår skull.
Men FAKTUM KVARSTÅR, de rekommendationer som Sveriges rekommendationer vilar på – EXISTERAR INTE LÄNGRE – och därmed borde ILADS rekommendationer omedelbart antas även här, precis som i USA
Något annat som vi alla kan bidra till för förändring är ett projekt som Lorraine berättar om här:
Enklaste sättet att bli medlem är att sätta in medlemsavgiften på föreningens
Plusgirokonto 165 18 27-6 eller Bankgiro 5921-6770.
Årsavgiften för medlemskap är 300:- för fullt betalande medlem.
200:- för pensionärer, familjemedlem, stödmedlem och studerande.
Glöm ej att skriva namn, adress, telefonummer och eventuellt mailadress.
Om du har några frågor ang. medlemskap ring eller skicka ett mail.
Kontaktuppgifter finns under Kontakta Oss.
I övrigt så fortsätter kampen som förut.
Stå på er innan läkarna står på er!!
(klicka på bilden)
Jag vill också påminna om petitionen för DR X;
http://www.skrivunder.com/radda_dr_kenneth_sandstrom_-_aka_dr_x
Angelica Johansson, administratör för den obundna, och från föreningen fristående, Bota borrelia-bloggen, huvudadministratör för den fristående BOTA BORRELIA NU-gruppen på Facebook, Ordförande för Borrelia & TBE föreningen Sverige och administratör för Föreningens Facebookgrupp.
(Denna blogg skriver jag som privatperson och INTE i min kapacitet som Ordförande, och de åsikter som redovisas är mina egna och representerar inte Föreningens hållning och i händelse av kritik, bör den åläggas undertecknad.)